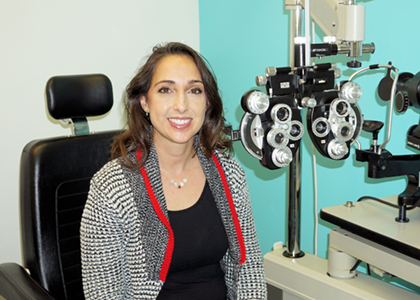 Dr. Amy Gallegos
Dr. Amy Gallegos was born and raised in Southern Colorado. She graduated from Woodland Park High School in 1994. She went on to earn her Bachelor of Science in Psychology from Colorado State University in 1998. After taking a year off to work in the Denver metro area as a ophthalmic technician in a Laser Center she went to Indiana to pursue her doctorate in optometry. She graduated from Indiana University with her Doctor of Optometry degree in 2003. Dr. Gallegos immediately returned to Colorado and has been practicing in the Denver Metro area ever since.
Dr. Gallegos has one child a son, Tyus who graduated from Littleton High School in 2014 and Colorado State University in 2018. Dr. Gallegos comes from a large family where she is the oldest of five sisters. She now has multiple nephews and a nieces who all live in the area and she is spending much of her time trying to keep up with them. Her hobbies include keeping up with a large family, crafting, and golf. Her special interests include college basketball, the NFL, politics and wine.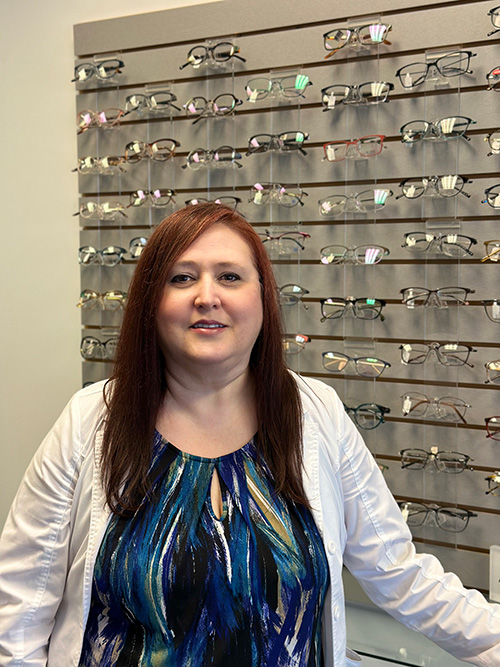 Dr. Taffy Whiteman
Dr. Taffy Whiteman is a Colorado native. She earned her Bachelor of Science degree in Pre-Med while attending the University of Colorado at Denver, Red Rocks Community College and a private University in South Carolina. She received her Doctor of Optometry at Pacific University in Forest Grove, Oregon. She did her post graduate work in Texas. She has practiced optometry in Oregon, Florida and Colorado.
In her free time she enjoys music, travel, spending time with friends and family and having fun with her dog.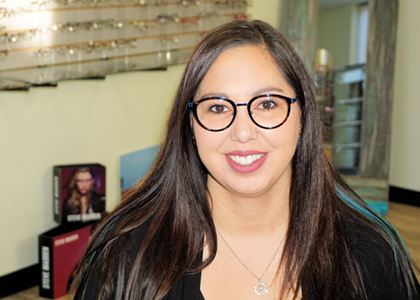 Brooke Power
Optician / Office Manager
Brooke Power was born and raised in Littleton CO. She graduated from Littleton High School in 1996 and University of CO Denver in 2001. She has been working as a Optician since 1999 in the Denver Metro Area. Brooke's passion in the optical world is the integration of the fashion side of Eye wear with the technological advancements in lenses. Brooke was married to CJ Power in 2020 and resides in the Englewood area with their four dogs Raji, Jelly Bean, Nicholas and Dylan. She spends much of her free time with family and friends, supporting live local music and golf.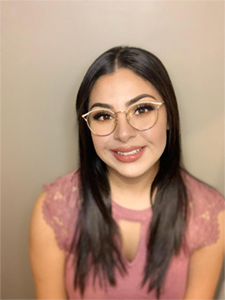 Gloria Rannals
Optician / Front Desk
Gloria Rannals was born and raised in Denver Colorado. She spent two years in Germany. She loves to travel and spend time with her daughter. Gloria enjoys styling patients with new frames and lenses that work best with their lifestyle.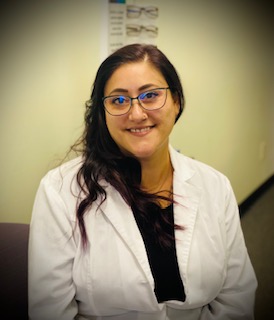 Natalie Koblischke
Office Technician
Natalie Koblishchke was born and raised in Englewood, CO. She is a graduate of Englewood High School. She enjoys live music, B-rated movies and all things horror themed.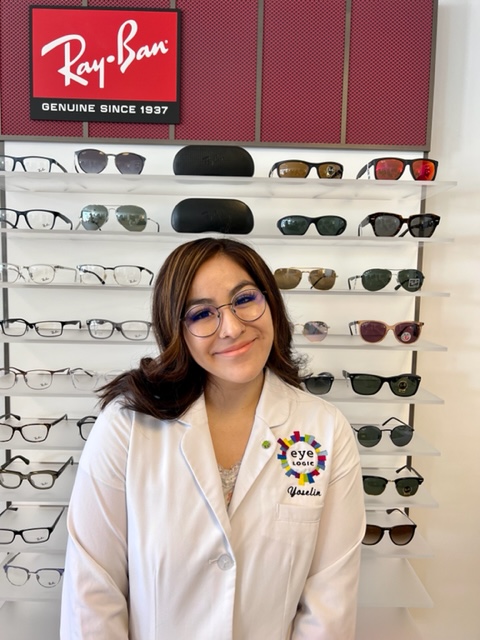 Yoselin Perez
Optician
Yoselin Perez was born and raised in Denver CO. She loves going to the gym, hiking and any other outdoor activities. Yoselin has a German Shepard named Roko whom she adores. While being an Optician consists of helping patients and fixing glasses, her favorite part of her day is bonding with patients and making them smile.